Sinister Planet
Blast your way through wave after wave of wave relentless alien hoards. Five increasingly challenging planets to destroy. Ship upgrades and increasingly frantic gameplay will keep you coming back for more!
Download Sinister Planet on your Android device, or try the demo.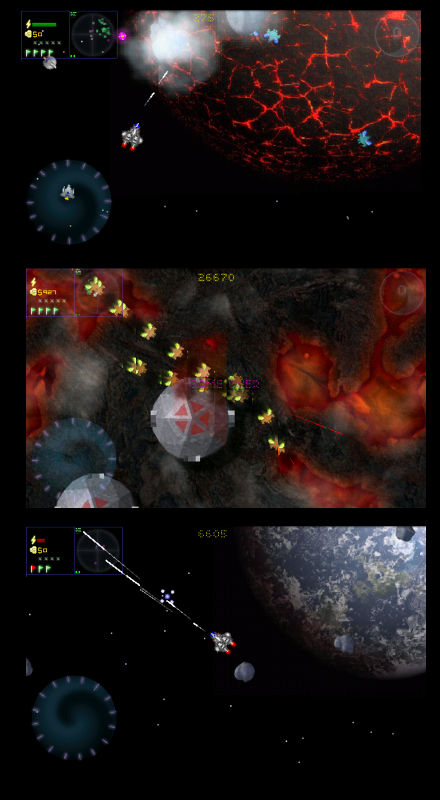 Reviews
"...then there are the special rounds that appear that send formation waves of enemies at you like an old-school shoot 'em up. Such moments add a welcome dose of variety and are a real breath of fresh air."
Jon Mundy, Pocketgamer.com
"Overall, Sinister Planet is a great game to have on your Android phone. It runs fast and the graphics are really top-notch. The sound effects are pretty decent as well."
Arnold Zafra, android-apps.com
"Sinister Planet isn't anything new. It's a good, old 2D arcade shoot 'em up just as advertised. And it does its job well...it's done very well and I do have to tip my hat to it as one of the better arcade shooters on the Android platform that I've enjoyed. 4/5 stars.
Alster, MeAndMyDroid.com